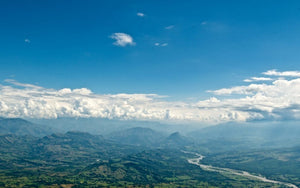 Field notes from Colombia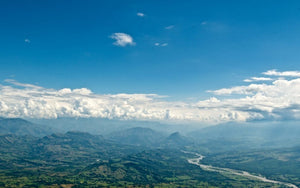 Last month we were lucky enough to be invited out to Colombia, where we were based in Medellin and Andes, in the region of Antioquia. We met up with Cooperative Occidente and Co-op Andes, two organisations that are doing some incredible work with small scale producers in the region. During our trip we visited a range of coffee producers, but spent most of our time making connections with farmers growing coffee on small plots of between one and two hectares.
It was the amazing work that Co-op Andes are doing with their New Generation Coffee program that really inspired us. New Generation Coffee supports farmers aged 18 to 30 with technical support and education that enables them to focus on quality. The Co-op also has a micro-lot program that allows small holders to showcase their hard work and demonstrate the potential for diversity that this region of Colombia has.
As well as improving processing methods and drying facilities their was also support for experimentation, including the use of Natural and Honey processing methods, at an origin where washed coffees dominate. We are very excited to share some of these coffees with you in the coming months.