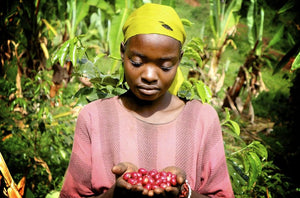 Seasonal coffee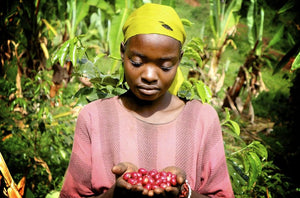 If you're a regular visitor to our website, you may have noticed that a few familiar faces are missing at the moment …
With the changing seasons coffees will come and go, so we've been busy sourcing and selecting.
Here's a taste of good things to come …
Colombia
Buenos Aires is the first of our selections from Antioquia – this is available right now, click here to find out more.
We also have two incredible micro-lots from the same region; El Molina and El Eden.
El Molina is farmed by Mateo Marulanda and his best friend and neighbour Jamie Castaneda's farm El Eden is a few hundred metres further up the mountain. These small farms are part of Co-op Andes' New Generation Coffee program and will be available later this month too.
Ethiopia
We've also got two new Ethiopian coffees  …
From the Guji zone in Southern Ethiopia, we have selected a wonderfully fruity organic coffee, sourced from Wodessa Yachisi. This is a naturally processed coffee that has been grown at an incredible 2300 metres above sea level – the results in the cup are seriously funky … find out more about Guji Highland here.
Next up, we have another organic Ethiopian, Abamecha. This coffee is from Limu in Western Ethiopia; we've been roasting this for a few weeks already, and it has already been going down well with our wholesale customers. This one's on the website right now too, find out more here.
Kenya
Last but not least, we're very excited about our new Kenyan coffee from Kimandi.
In the 2016/17 harvest, Kenya experienced a shorter rainy season – 40% less than average in November. This resulted in some lack of ripening on the cherry, and when the coffees became available earlier this year the total production was down by between 30 and 40%. This in turn resulted in higher prices, and a scarcity of top quality lots. With this in mind we're particularly pleased to have been able to source such a good Kenyan this year, very much looking forward to sharing this coffee with you over the coming weeks …