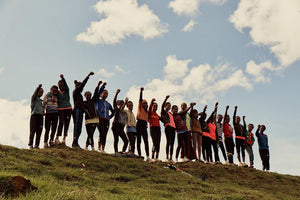 Girls Gotta Run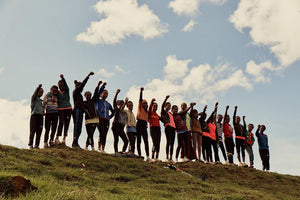 We have just released Kantite, our final Ethiopian coffee of the year.
As well as supporting farmers from the Daye Bensa growers' co-operative, sales of Kantite will contribute to the Girls Gotta Run Foundation (GGRF), a non-profit we've been supporting since 2015 through our Ethiopian coffee sourcing with Falcon Speciality. 
Athletics and coffee are firmly embedded in Ethiopian culture - Ethiopian athletes having dominated long-distance events all over the globe, claiming numerous medals and world records since the 1960s. Ethiopian long distance runners like Tirunesh Dibaba, Haile Gebreselassie and Kenenisa Bekele  have become household names, not just in Ethiopia but around the world in the running community and beyond. They also provide inspiration to young, aspiring athletes, who see running as a means to a better education and a better life.
GGRF empowers girls in Ethiopia through running and education. The UN identified early marriage as the main factor in cutting short the education of girls across all regions in Ethiopia. Although the government has outlawed marriage before the age of 18, 24% of girls are still taken out of school and married by the age of just 15.
While most girls supported by GGRF do not become professional athletes, the training and support provided allows them to stay in school and avoid early marriage and pregnancy. In turn, this can enhance their personal economic opportunities and gives them a safe space to develop a sense of community, leaving them better equipped to face the challenges posed to them during their most vulnerable years.
This year Falcon have sponsored 10 young women in the GGRF scholarship program, financing the girls' education, athletic training, food and equipment and materials relating to the course.
We're super-proud to be supporting the organisation again this year and will continue to do so into the future. If you would like any further information about the GGRF, please visit their website here.
To learn more about Kantite, click the image below.