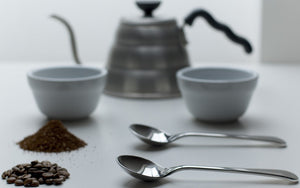 Notes from the cupping table...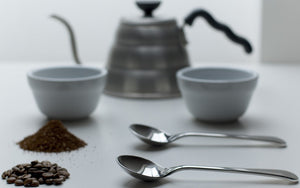 It's been a busy few days at the roastery, where we have been cupping and re-cupping new coffee samples alongside some test-roasts of recent arrivals. We're very happy with our finds, expect to see some of these featuring in a new espresso blend and others making an appearance as single origin beans available through the webshop, and at retail outlets soon ….
So many good coffees!! To whet your appetite, read further …
From Kianyaga, Central province in Kenya a coffee from the Makena estate –  interesting and full of character with intense grapefruit acidity, sweet lemon flavour and distant hints of rhubarb. We have been missing Kenyan coffees badly and this one fills the gap perfectly – a beautiful coffee!
Second up from Finca Muxbal in Chiapas, Mexico. We have been looking to source coffee from Mexico from the very beginning, and we have found a great offering from Chiapas, in South Mexico, right on the border of Guatemala. Catuai, Caturra and Mundo Novo form a wonderfully complex coffee that brings rounded acidity and body and a sweet cherry aroma.
Tanzania Mbeya, Southern Highlands. Amazing coffee, AA graded Bourbon and Typica. These beans have a super-sweet acidity that is complemented by a smooth creamy body.
More new coffees coming from Ethiopia and Guatemala too … keep your eye on the cupping table!
You can read a bit more about coffee cupping on the Cafe Imports website.