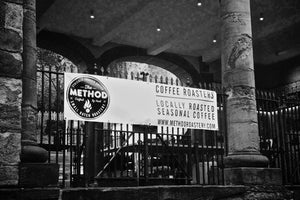 Meet your local coffee roaster!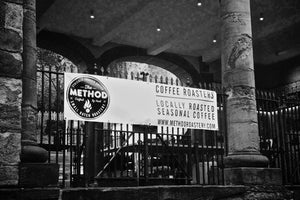 It's always great to get out and about and talk with like-minded people who are keen to meet their local coffee roaster!
With Autumn setting in we don't have any festivals or big events booked into the calendar, but if you live in Herefordshire, Worcestershire, Gloucestershire or Powys you can still find us at our regular markets during November and December…
We're at the lovely Hay-on-wye market every Thursday, look for us in the Market Hall which is part of the old Cheese Market at the top of town, in front of the castle.
Tewkesbury Farmers Market is right in front of the Abbey and is held on the second Saturday of every month.
On the second Sunday of each month, find us at Teme Valley Market. Held at the Talbot in Knightwick, this is one of the oldest farmers markets in the country.
We'd be delighted to meet you and talk coffee!