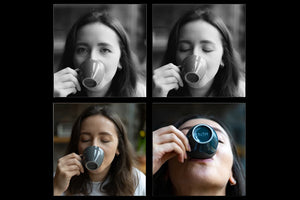 Staff Stories // Coffee with Jamilla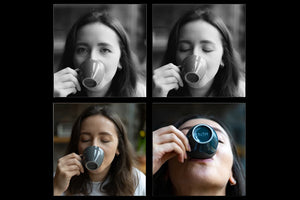 Our resident (automotive) engineer is just as enthusiastic talking about the wonders of microfoam in milk as she is explaining the flexibility of the electro-hydraulic valve train. 
We caught up over a (socially distanced) coffee to learn more about our talented front of house maestro … Words by Jamilla
My earliest coffee memory is my Dad making me caramel lattes - I honestly wasn't a fan. Many coffees later (and a huge reduction in added sugar), my taste buds can't get enough. Thanks Dad!
I like it when people speak about what they love. I believe passion can take you anywhere and there's something very special in people sharing the things they believe in.
I've always been really interested in fast cars and the design that goes into them and have enjoyed going to Hill Climb Races, a few Grands Prix. The exhilaration of riding passenger in super cars will always be a great love of mine.
Engineering appeals to my analytical approach to problems and problem solving.
After four years studying at university the last place I expected to be putting my skills into practice was a speciality coffee shop and roastery! As part of the team at Method Coffee Roasters I've seen how enthusiasm, knowledge and creativity are brought together to create an experience. I can see parallels between this and how a good engineering project comes together - it's a holistic approach. 
The most obvious examples of how engineering contributes towards the perfect coffee are the equipment we use. The beautifully designed Chemex and intricate simplicity of the AeroPress weren't just plucked out of thin air, they were thoughtfully engineered. I love the Chemex for its visual elegance and the AeroPress for its functionality.
I've got a can-do attitude, but there are some problems I've not managed to resolve: Why do coffee grinds stick to every damn thing!? Why does this coffee taste like actual strawberries (a big thank you to Colombian naturals).
My favourite brew would have to be the trusty flat white. Preferably with one of Method's natural or honey processed coffees for the espresso and always with oat milk. Fruity Heaven.
My secret for staying fit and healthy is to mix up my exercise, that way it's not monotonous. Also, always keep in mind the positive mental benefits.