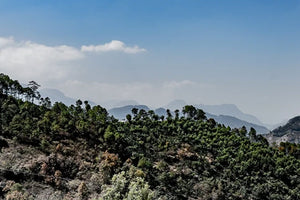 Love letter to Guatemala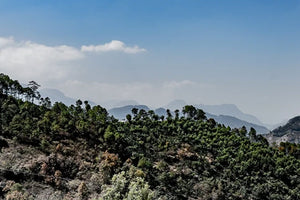 All time favourite coffee? Easy to ask, difficult to answer ...
Maybe you have a favourite coffee growing country ... region ... producer?
Perhaps you're influenced by the first time you tried a truly great tasting coffee. Or, like me, you find the question impossible to answer!
We have just started to roast fresh-crop arrivals from Guatemala and the quality this year is very good. The best we've tasted? Perhaps ...
This blog post gives an insight into one of our all-time favourite origins.
Guatemalan coffee has a hugely diverse range of cup characteristics; more often than not, there will be a wonderful brown sugar sweetness with incredible balance, coffees also display a pleasant acidity, with a delightful range of fruit and spice notes. These coffees win us over time after time.
Last year we were lucky enough to travel to origin, with a plan to meet some of the producers we have worked with in past seasons as well as make fresh connections for the future.
Our direct trade partners in Guatemala are Primavera, a business with four generations of coffee growers in the family. Headed up by Nadine Rasch, Primavera also operate their own dry mill and their direct and transparent approach has them perfectly placed to help us find the best coffees. Initially based at Primavera's QC lab in Guatemala City, we start by sampling a huge number of lots, from regions all over the country.
Since the early 1990s, Anacafé, the country's coffee board, has led pioneering efforts to define the key coffee-producing regions based on cup profile, climate, soil and altitude. As a result of this ambitious project they have identified eight regions producing what they refer to as Strictly Hard Bean (SHB), which are coffees grown over 1300m. The more well known SHB coffee growing areas include Antigua, Huehuetenango, Atitlan and Fraijanes.
Antigua coffees, with their official 'Denomination of Origin' status, and corresponding label of 'Genuine Antigua Coffee' are probably the best known, but it's coffee from the highlands of Huehuetenango that always keep us coming back for more - we couldn't wait to travel on from Guatemala City, up to 'Huehue'.
There are 22 regions in Guatemala; Huehuetenango (or HueHue) is situated in the western part of the 'Altos', sharing a good stretch of its northern border with Chiapas in Mexico. Dominated by the rugged Cuchumatanes mountain range, Huehue has the highest non-volcanic peaks in Central America.
Our base would be San Antonio Huista, a small market town around 400 kilometres from Guatemala City. Primavera are well placed in this region with a dedicated agronomy team there working year-round with producers across several communities in the area; their main focus is on helping farmers meet their costs of production.
Nadine explains that as well as assisting independent producers they work closely with members of eight producer cooperatives. The cooperatives are key to the success of the region because they help farmers with critical needs, such as access to credit to invest in their farms. We will also learn about special partnerships with a young producers' group and a womens' producer group. Seeing the work first-hand allows us to better understand how we can work toward a supply chain that is truly fair.
This area of the country is pretty remote, the infrastructure means that travelling there normally takes a good nine hours driving time, sometimes longer. With a tight schedule we were very grateful to be able to organise a much quicker route and after a bumpy flight we found ourselves arriving into a disused military airport on the outskirts of Huehue City, here we were met by Jose Lopez, one of Primavera's dedicated agronomists. Part of Jose's job is to provide guidance and technical advice on farming and post-harvest processing. 
As well as supporting some of the small-scale producers we planned to meet up with, Jose's family also have their own farm and washing station. It was the beginning of February and farmers were gearing up for the busiest time of the year, we arrived just at the right moment - into the 4 X 4 and on to our first destination.
The higher altitude here means a climate that brings some challenges for coffee growers; occasionally very cold temperatures as well as the potential for high humidity. These conditions are tempered by the dry, hot winds that blow into the mountains from Mexico's Tehuantepec plain, protecting the region from frost and allowing the coffee grown in Huehue to be cultivated at altitudes of up to 2000 metres above sea level!
The higher ground and relatively predictable climate make for exceptional speciality coffee; ensuring a slower maturation for the cherry and more complex acidity and subtle flavours. The remoteness of Huehuetenango means that nearly all producers process their own coffee - with an almost infinite number of rivers and streams, mills can be placed almost anywhere. All of these factors help with traceability and give opportunities to form relationships with growers who are getting the best results through their hard work.
Huehuetenango translates as 'place of the ancients', with nine different Mayan groups in the region, each with their own language, the ethnic composition is one of the most diverse in Guatemala and several of the coffees we have sourced from the region have been produced by farmers of Maya descent. 
Sourcing directly from the coffee growers shortens the supply chain, allowing us to give more of the financial benefits for their coffee. Not only is the price fairer for the producer, this form of direct trade allows farmers to be recognized for superior quality, efforts and enthusiasm.   
Eduardo Pablo Lorenzo is one of the farmers we connected with in 2019, find out more about his coffee here.