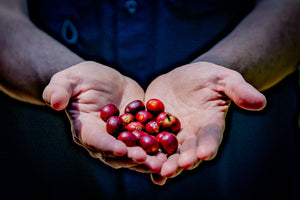 Can good coffee change the world ?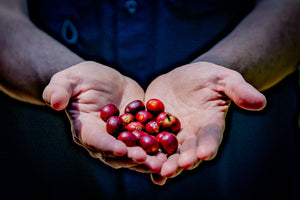 Can good coffee change the world ?
In 2014 we had an idea that we could spend our day working with something that we loved and create something that we could be proud of. 
We wanted to connect coffee growers with coffee drinkers. 
We wanted to share amazing coffee.
We wanted to change things for the better by helping  build a more sustainable industy and creating a coffee business that was a force for good.
Right from the beginning our focus would be on ethics, sustainability and quality, these values have always been a part of what we do.
This is the first in a series of blog posts looking at what we've achieved so far, where we're going next and how we're working hard to make a difference.
As an introduction these are the areas we'll be looking at ...
Being Ethical.
The first post in this series will look at our ethics.
Seeking 'Quality with Provenance' means building a way of doing business that's ethical and fair for everyone involved.
We only work with farmers and import partners who share our values and traceability is key - if we know exactly where and by whom our coffee has been produced we can make sure everyone along the supply chain is treated well and rewarded fairly.
Being Sustainable.
Sustainability is something everyone has to address - it's an issue we've always taken seriously. 
Economic and social sustainability are both pieces of the sustainability puzzle, our sourcing model helps address these challenges, but perhaps the most important one is environmental. 
We want our business to meet the needs of the present without compromising the needs of the future. Ensuring future generations have the same or better opportunities in life is an aim I'm sure we all aspire to. 
We've been working hard to become a carbon neutral business.
Measuring our current footprint. Putting together a plan to reduce it. Taking steps to offset it. 
We're very proud to be able to say that this year we'll be carbon neutral; the second post looks at our sustainability journey so far.
Being Quality Focused. 
Falling in love with amazing tasting coffee is where this all started, the final post in the series goes back to how our journey began.
For us flavour and sustainability go hand in hand. When farmers work hard to give us the best possible coffee to roast, we're more than happy to give them the highest price possible. 
We always pay significantly higher than both the market price and the fair-trade price. We do this by working directly with producers or through green coffee exporters and importers who are as committed to building a sustainable industry as we are.
Thank you for being a part of the journey. Without our community, none of this would be possible.