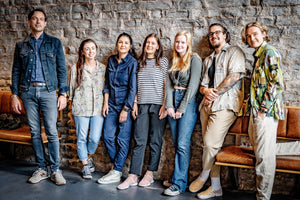 About Ethics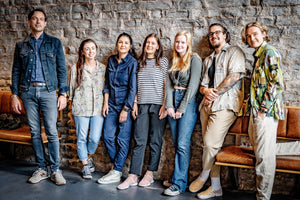 We had the idea we could spend our day working with something that we loved to create something that we could be proud of. 
We wanted to share amazing coffee. 
We wanted to connect coffee growers with coffee drinkers. 
We wanted to change things for the better by helping  build a more sustainable industry and create a coffee business that was a force for good.
Our ethics, approach to sustainability and search for quality are all inter-connected and overlapping - we couldn't achieve any one without the other and we act on them every day with an honest and fair approach to the way we do things.
In practical terms, what does this mean? The second post in this series takes a closer look at our ethics.
In the beginning … 
Method Coffee Roasters started as a team of two; there was no 'mission statement' or 'corporate manifesto'. We wanted to share amazing coffee, do it in a way that was fair and reward everyone involved - following our principles and doing what we believed was right.
Ethics
Our ethics have effectively been part of our everyday practice since we started back in 2014. 
The Method Coffee Roasters team has of course grown since then. Now our collective experiences, beliefs and standards all play a part in helping make our business a force for good.
As an employer we've always done everything we can to ensure our team are valued. We care about our staff; in turn, they care about our customers.
We're environmentally aware; everything we do is instinctive - whether it's recycling, re-using or composting. We don't have all the answers but we do ask plenty of questions which means we've adapted and changed to meet our sustainability goals. 
We're proud to say that we're now a certified carbon neutral business with a road map to continually reduce our carbon footprint. More on this in the next post in this series which focuses more closely on sustainability …
Our approach to sourcing coffee is to be as fully informed as possible about the 'who and how' in our supply chains, passing this knowledge on in a transparent way. We're committed to having direct trade links and to personally visit the coffee origins we buy from to make and build relationships with importers, exporters and producers.
Sourcing through direct trade links not only allows us to pay a premium well above the commodity price, it also means we have transparency and integrity in this side of the business. We'll explore our sourcing in more detail in our post on quality.
Over time we've built up relationships and partnered with organisations who are committed to improving the way the coffee industry works, here are a few examples ...
Girls Gotta Run Foundation
This Ethiopian non-profit organisation was set up to empower women and their communities; we've been promoting their work and donating to their projects since 2015. Learn more here.
Speciality Coffee Association
As long term members of the Speciality Coffee Association (SCA) we're able to contribute and benefit from the knowledge, science and education in the industry that this organisation promotes and shares.
The Stumping Project 
This is a three year project that promotes productivity through a training and support program showing farmers how to rejuvenate their old coffee trees. Following one year without production the pilot scheme saw participating farmers increase their crop yield by up to 400% three years after stumping. Ethiopian farmers had been reluctant to stump older trees because of the short term loss of income, through the project they are trained and incentivised. We started our involvement with the project in 2021, over the course of the initiative we will be supporting 5 families to improve their incomes and safeguard their futures.
World Coffee Research
Since 2019 we have been members and contributors to World Coffee Research, donating a percentage of our profits to fund ongoing research and participating in projects where we can.