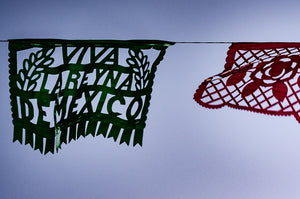 Viva La Mexico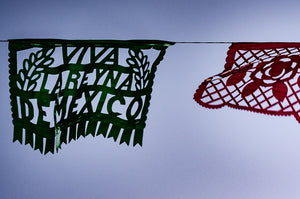 In many ways our coffee journey started in Chiapas, south west Mexico, back in 2013. It was the first time we were able to connect with coffee producers at origin. The following year we founded Method Coffee Roasters and started importing green coffee; in both 2014 and 2015 we were able to get our hands on some pretty special lots from Mexico.
For one reason or another, it hasn't been possible to source the quality we've been looking for in the intervening years, so we're thrilled to finally have Mexican beans back on the menu, in the form of a washed lot of organic coffee from Oaxaca - 'Mixteca'.
Here we take a closer look at a coffee producing country that we feel deserves more attention that it gets …
Production of speciality grade coffee in Mexico is mainly limited to the southern regions; here it's closer to the Sierra Madra and the border with Guatemala. The volcanic soil, high altitude and favourable weather is all really great for coffee production.
Within the southern regions it's Chiapas and Oaxaca that are the main areas to rise to the forefront of speciality grade coffee production. With most farmers in Oaxaca owning less than two hectares of land, producers here tend to work in co-operatives and collectives. Mixteca is from a group of seventy growers who all work together in a co-operative.
To source Mixteca we partnered with Caravela. Caravela are coffee exporters with a focus on sourcing high quality coffee from small-holders in Latin America, we've worked with them on a number of occasions and love their ethos. In Mexico they're based in Oaxaca City; from here they support farmers in both Oaxaca and Chiapas.
Aissatou Diallo, from Caravela, explains that Oaxaca is home to the Zapotec, a pre-Colombian civilization thought to have originated over 2,500 years ago. Despite the Spanish colonisation Oaxaqueña culture has remained very strong.
Today, the state of Oaxaca is divided into several regions, with a myriad of indigenous communities, local cultures and traditions. Mixteca was grown in the green forests of Santa Maria Yucuhiti, about four hours drive from Oaxaca City. The coffee trees grown by the Mixteca co-op are mainly typica, bourbon and mundo novo. Earlier this year Aissatou was able to spend a month or so with Caravela's agronomists and support network in the region, where they work closely with the Mixteca co-op to improve quality and production. 
One of the more surprising things she discovered was that in some areas the farmers de-pulp and ferment the coffee in the middle of the forest, where it is harvested, mainly because the distance between their growing plots and the village means their crop is just too heavy to move as full cherry.
Aissatou goes on to explain that because producers grow coffee following 'ancestral methods', most of their crop is by default organically processed. They do not use chemicals and have little intervention on their farms. Due to limited water resources, producers ferment the cherries without it, and use hardly any water throughout the whole process. They traditionally dry their coffee on straw mats, and then sort the parchment by hand to remove foreign material, resulting in dry parchment that is always exceptionally clean. 
This ancestral way of producing coffee is a double-edged sword. Being organic meets the demands of some consumers but the productivity and efficiency of the farms is pretty low. 
Caravela continue to work to help and support the Mixteca growers to increase productivity and quality, while still respecting their traditional ways of growing coffee. We couldn't be happier with the results and look forward to supporting and sourcing from this grower in the seasons to come, we're sure their coffees will continue to develop and improve.
Click below to score some Mixteca!